e-Retail & eCommerce Growth Solutions
We help you gain insights into your customers shopping behavior, and act upon it.
Enterprise eCommerce
Beautifully crafted & highly customizable online stores & mobile apps. Connect to your ERP and more. Whether selling products, subscriptions, appointments or bookings.
Connect both your online store & offline branches to our award-winning CRM to help you have enriched deduplicated 360 profiles for all of your customers. Segment based on 60+ criteria. Go to revampcrm.com
eCommerce Add-ons/Apps
Used in 1,100+ stores with raving reviews for ease of use, feature set and customer service.
We help high-volume and fast-growing merchants expand their business online.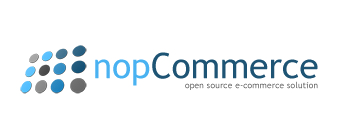 We build, design and setup eCommerce stores. Our team is dedicated to getting your new store launched! Our basic setup includes adding your first product, adding your domain, setting up your basic shipping, taxes, and payment gateway.

We do system Integration, and help keep your offline/online systems working in sync. Inventory, CRM, accounting, and other processes will be interwoven with your new website, providing constant accuracy. We can also automate any number of systems, eliminating inefficiencies and user error.

Take your business to another level of success. We can help you migrate to Shopify, BigCommerce, WooCommerce or NopCommerce. We can handle it, whether you are a small shop or an enterprise with huge product catalog and strict scalability and reliability requirements (we have deployments with around half a million products).